Account Holder Access
Database Access
Account Holders are able to exclusively access a large reservoir of data and information as well as additional services, tools, utilities, reference documents and software.
Usernames and Passwords
Once a Username & Password is issued to an Account holder it may be distributed to any person within the same organisation, but not to any persons not directly employed by the account holder organisation. The Account Holder is responsible for products or services ordered by those using the Usernames & Passwords issued to the Account Holder. Account Holders are advised to impose a monetary limit for online expenditure and/or activate the expenditure verifications protocols which are provided. For details please refer to the documentation provided with the Account.
Account Holder Privileges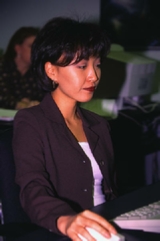 Database and Information Delivery
If the information or resource needs of an Account Holders is not available online and thus a bespoke or specific database, report or other resource is ordered by the Account Holder, this will normally be made available online or delivered to the Account Holder's desk within 59 minutes. Ad Hoc orders may take longer and the time delay will be quoted accordingly.
Returns
Subject to our Fair Usage Policy, Account Holders may, within 21 days, return databases or reports supplied hardcopy or on DVD (or other electronic media), for a full credit of the purchase price. If the return is made within 14 days of purchase the Account Holder will not be invoiced for the purchase and the order will be simply cancelled. Please see our standard terms and conditions as supplied to Account Holders.
After-Sales and Database Support Services
Account Holders are offered telephone After-Sales and Database Support Services Monday to Friday between 8.00 a.m. and 7.00 p.m. Weekend After-Sales and Database Support Services are provided via our online Chat service. In all events email or online queries or problems are dealt with immediately and Account Holders will receive a reply within 59 minutes.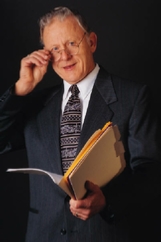 Dedicated web sites
The dedicated web sites provided to Account Holders are for their sole use and access codes should not be disclosed to third parties. Account Holders wishing to provide their professional advisors or sub-contractors with access to the dedicated web sites should complete and submit the necessary online form.
Account Holders' database archives
The databases, reports and other resources supplied to Account Holders are archived for a period of 24 months and thereby Account Holders can refer to data previous supplied or used. This is often a useful resource where the Account Holder is later engaged in corporate planning or forecasting, modelling, regressional analysis or other data processing methodology.
Own Branding Service
We offer an Own Branding service to Account Holders. This is frequently useful if Account Holders are themselves sub-contractors like Advertising Agencies or Sales Promotion organisations. This service is also useful for professional advisors like Investment Banks, Accountants, Legal Advisors, et cetera.
Account Holders' Resources
For a full list of Resources and Support available to Account Holders please see the Resources pages.